The 72nd GJS Seminar

The Collaboration Events between the Literary Museum and Bungo Stray Dogs: The Aspect from the Literature Promotion
| | |
| --- | --- |
| Date and time: | January 19, 2021 (Tue.), 4:00-5:00PM |
| Venue: | Online via Zoom |
| Speaker: | Kwon Minhyeok (Ph.D. Student, Korea University) |
| Language: | English |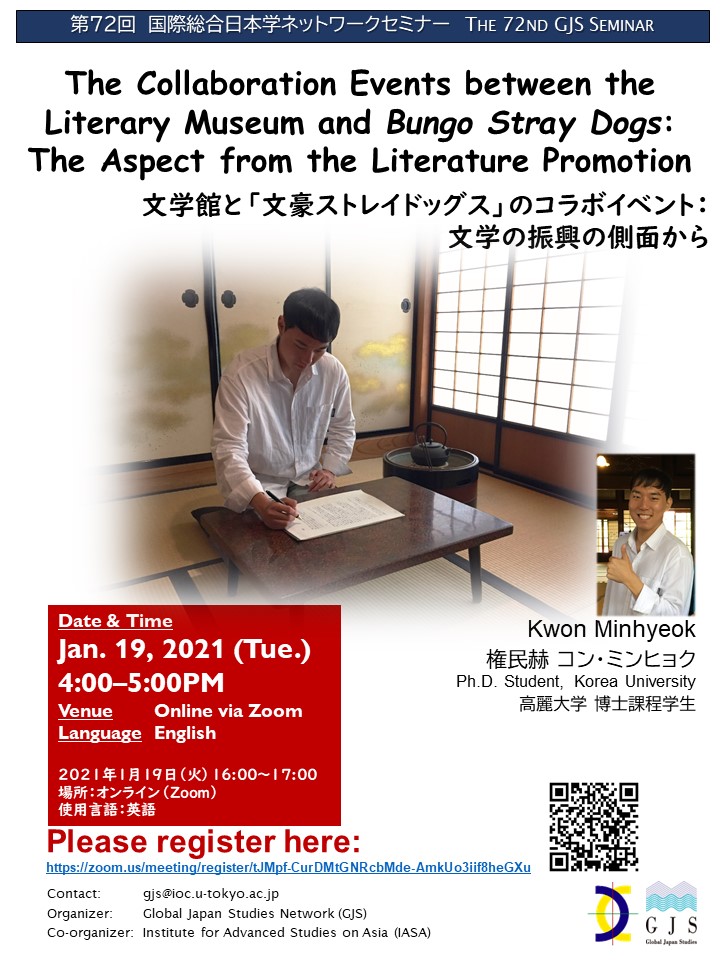 This is an online event with Zoom. Please register here:
https://zoom.us/meeting/register/tJMpf-CurDMtGNRcbMde-AmkUo3iif8heGXu
Abstract:
As the popularity of "Bungomono" grows, collaboration events with literary museum or regions related to writers are being planned more and more. Pick few cases among the collaboration events between the literary museum and the Bungomono Bungo Stray Dogs, connected to the local tourism attractions. Analyze the contents of each events. Figure out the problems of the collaboration events from the perspective of the literature promotion to think about the better way to manage the literary contents tourism connected to the local tourist attractions in literary museum.



Pictures of this event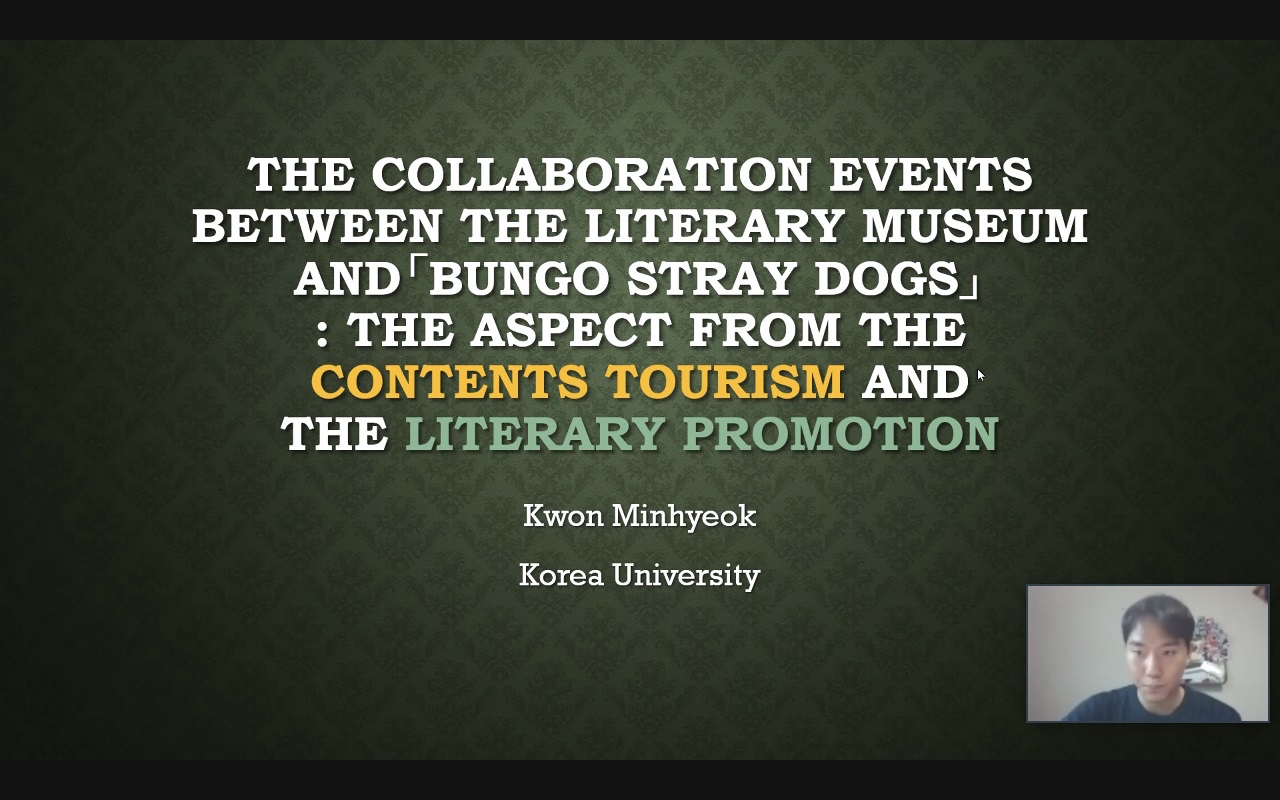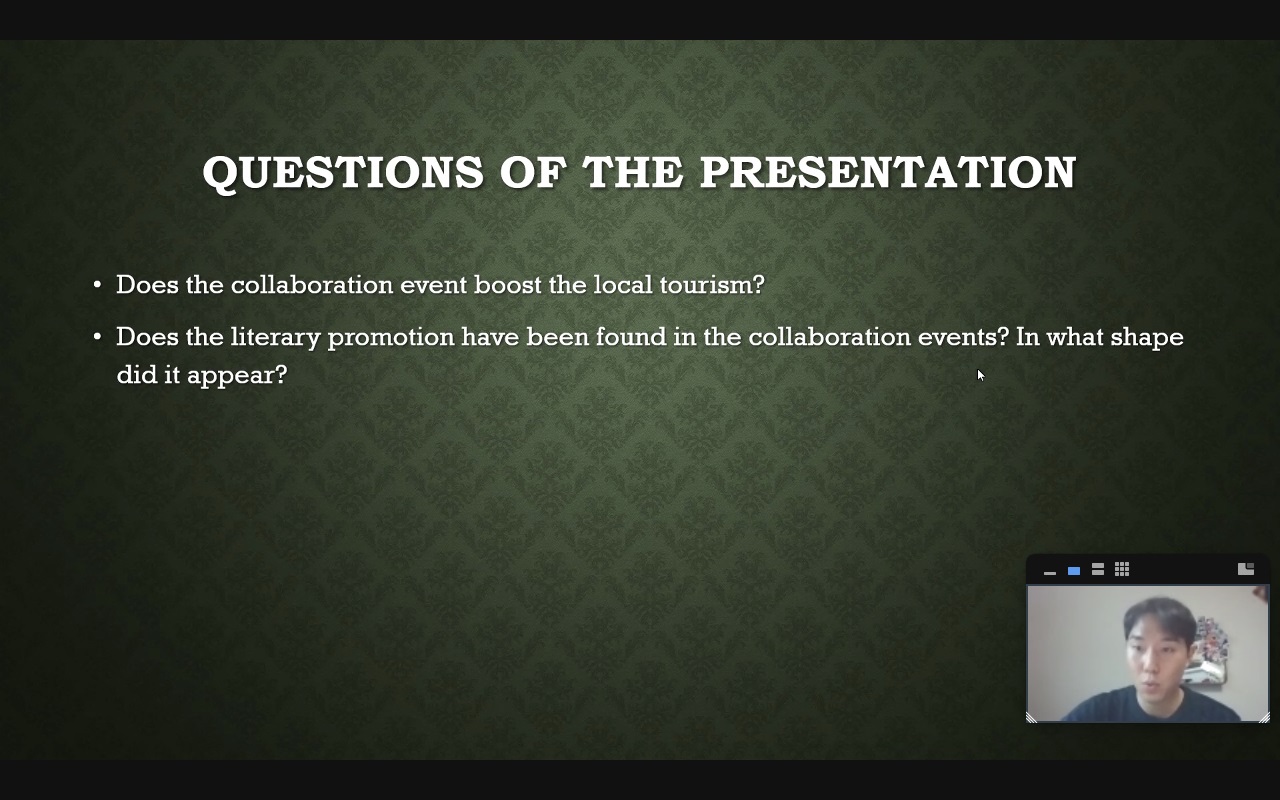 Organizer: Global Japan Studies Network (GJS) Co-organizer: Institute for Advanced Studies on Asia (IASA) Contact: gjs[at]ioc.u-tokyo.ac.jp