The 71st GJS Seminar

Japan-Thai Collaboration for Addressing the Challenges of Ageing Society: The Dynamics of Policy Transfer
| | |
| --- | --- |
| Date and time: | December 22, 2020 (Tue.), 4:00-5:00PM |
| Venue: | Online via Zoom |
| Speaker: | Nalanda Robson (Teaching Associate, Monash University, Australia) |
| Language: | English |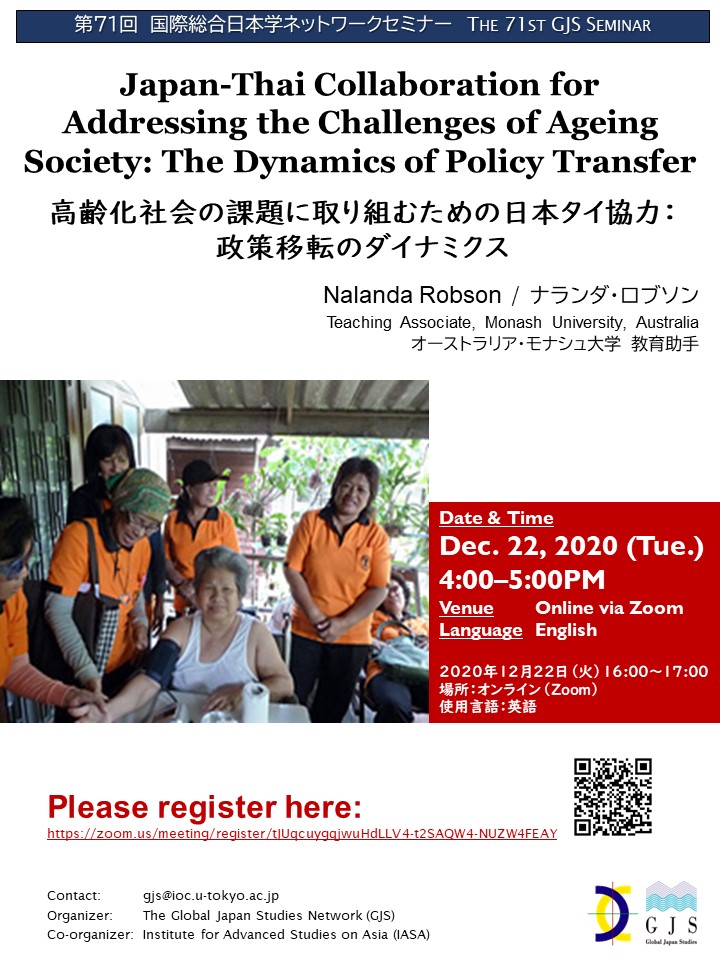 This is an online event with Zoom. Please register here:
https://zoom.us/meeting/register/tJUqcuygqjwuHdLLV4-t2SAQW4-NUZW4FEAY
Abstract:
The ageing of the human population is a global phenomenon that will affect most regions of the world in significantly different ways. By the year 2021, Thailand is expected to become a "complete ageing" society. Leveraging on its strong bilateral relationship, Thailand looks towards the world's most ageing nation, Japan, as a source of inspiration for ideas, programmes and policies to help prepare for future challenges of its own ageing population. Using Policy Transfer as its theoretical framework, this study investigates collaboration between Thailand and Japan developed for the purpose of addressing the ageing of the population. This research gathers data through interviews and attempts to map the movement of policies and programmes between Thailand and Japan. Because collectively many countries in Asia, including Thailand, now face similar challenges of population decline, Japan's methods and collaboration with Thailand present new knowledge, useful strategies and models for Asia and the world.



Pictures of this event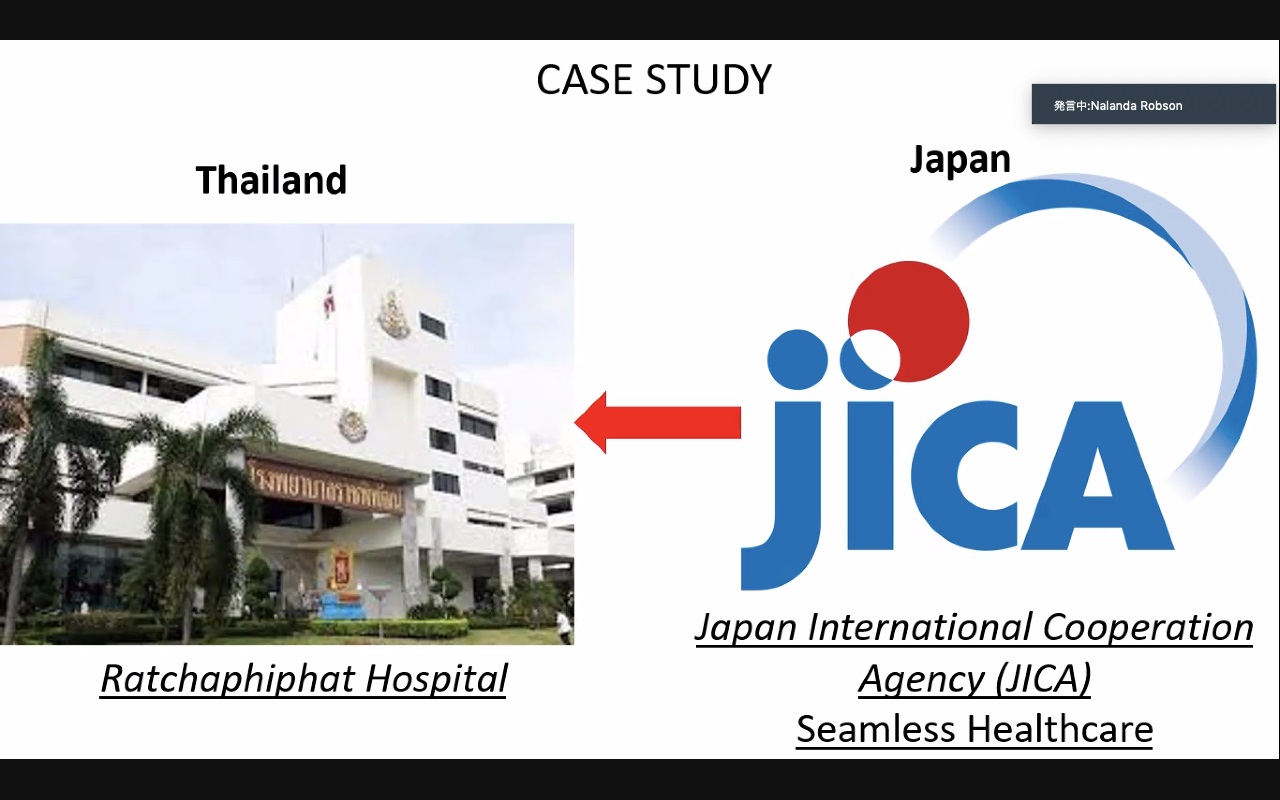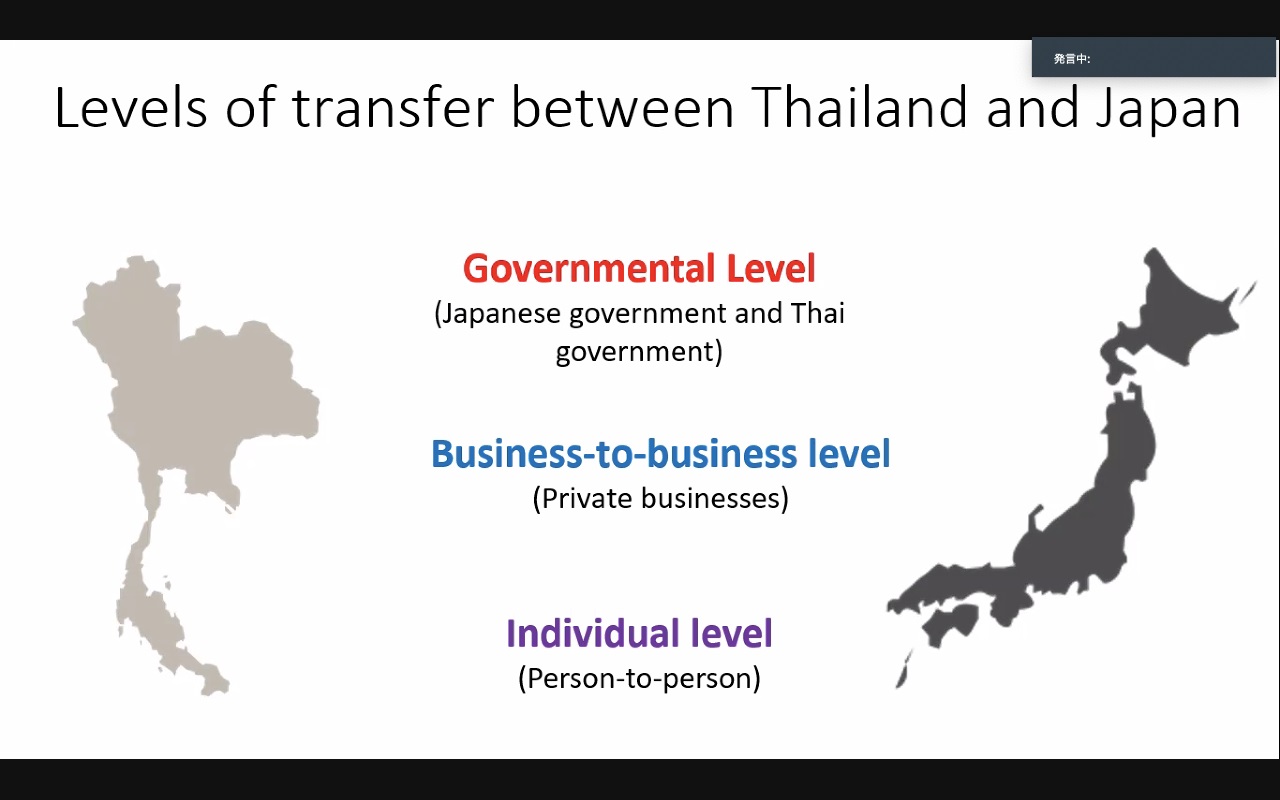 Organizer: Global Japan Studies Network (GJS) Co-organizer: Institute for Advanced Studies on Asia (IASA) Contact: gjs[at]ioc.u-tokyo.ac.jp